DS 3: DS CONNECT NAV
DS 3 2016-2023 Owners Manual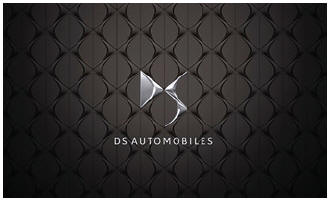 GPS navigation - Applications - Multimedia audio system - Bluetooth® telephone

The functions and settings described vary according to the vehicle version and configuration, as well as the country of sale.

For safety reasons and because they require sustained attention by the driver, the following operations must be carried out with the vehicle stationary and the ignition on:
Pairing the smartphone with the system via Bluetooth.
Using the smartphone.
Connecting to the CarPlay® or Android Auto applications (certain applications stop displaying when the vehicle is moving).
Watching a video (the video stops when the vehicle starts to move again).
Changing the system settings and configuration.
AM and DAB radio are not available on Hybrid vehicles.
The system is protected so that it only operates in the vehicle.
The message Energy economy mode is displayed when the system is about to go into standby.

System and map updates can be downloaded from the Brand's website.
The update procedure is also available there.
The system's Open Source Software (OSS) source codes are available at the following addresses:
https://www.groupe-psa.com/fr/oss/
https://www.groupe-psa.com/en/oss/
The following information groups together the answers to the most frequently asked questions concerning the system. Radio The reception quality of the tuned radio station gradually deteriorates or the station presets are not working (no sound, 87...
With the engine running, a press mutes the sound. With the ignition off, a press turns the system on. Increase or decrease the volume using the wheel or the "plus" or "minus" buttons (depending on the equipment)...
Other information:
The extraction tweezers are located behind the fusebox cover. Depending on version: Unclip the cover by pulling at the top left, then right. Remove the cover completely. Take the tweezers from their housing. Open the glove box. Press on the central handle of the fusebox cover...
The servicing information is expressed in terms of distance (miles or kilometres) and time (months or days). The alert is given at whichever of these two terms is reached first. The servicing information is displayed in the instrument panel. Depending on the version of the vehicle: The distance recorder display line indicates the distance remaining before the next service is due, or the..