DS 3: DS CONNECT RADIO
DS 3 2016-2023 Owners Manual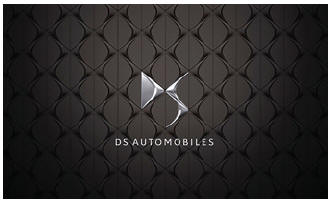 Multimedia audio system - Applications - Bluetooth® telephone

The functions and settings described vary according to the vehicle version and configuration, as well as the country of sale.

For safety reasons and because they require sustained attention by the driver, the following operations must be carried out with the vehicle stationary and the ignition on:
Pairing the smartphone with the system via Bluetooth.
Using the smartphone.
Connecting to the CarPlay® or Android Auto applications (certain applications stop displaying when the vehicle is moving).
Changing the system settings and configuration.

The system is protected so that it only operates in the vehicle.
The message Energy economy mode is displayed when the system is about to go into standby.

The system's Open Source Software (OSS) source codes are available at the following addresses:
https://www.groupe-psa.com/fr/oss/
https://www.groupe-psa.com/en/oss/
Categories
This digital instrument panel can be customised. Depending on the display mode selected, certain information is hidden or presented differently.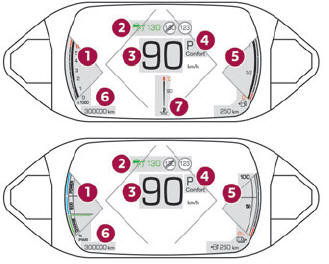 Rev counter (x 1000 rpm) (Petrol or Diesel)