DS 3: Rear bench seat / Repositioning the backrests
DS 3 2016-2022 Owners Manual

First check that the outer seat belts are lying vertically flat alongside the backrest latching rings.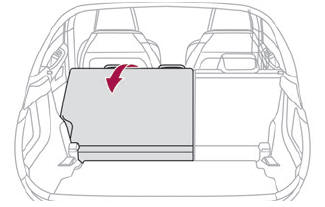 Put the backrest 2 in the upright position and push it firmly to latch it home.
Check that the red indicator is no longer visible in the release grip 1.
Ensure that the outer seat belts were not trapped during the operation.

Please note: an incorrectly latched backrest compromises the safety of passengers in the event of sudden braking or an accident.
The contents of the boot may be thrown forwards - risk of serious injury!
Categories
Charging connectors Traction battery Accessory battery Heat pump On-board charger Electric motor Charging cable
Copyright © 2022 www.ds3manuals.com