DS 3: Indicators / Coolant temperature indicator
DS 3 2016-2022 Owners Manual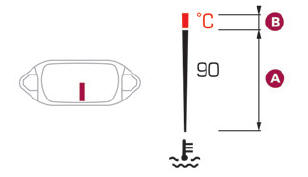 With the engine running:
In zone A, the temperature is correct.
In zone B, the temperature is too high.
The associated warning lamp and the STOP warning lamp light up in red on the instrument panel, accompanied by the display of a message and an audible signal.
You must stop the vehicle as soon as it is safe to do so.
Wait a few minutes before switching off the engine.

After switching off the ignition, carefully open the bonnet and check the coolant level.

For more information on Checking levels, refer to the corresponding section.
Categories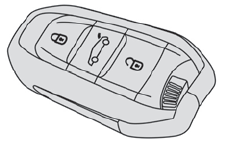 The remote control can be used for the following remote functions, depending on version:
Unlocking/Locking/Deadlocking the vehicle. Unlocking/Locking the boot. Folding/Unfolding the door mirrors. Folding/Unfolding the exterior door handles. Activating/Deactivating the alarm. Locating the vehicle. Closing the windows. Activating the vehicle's electronic immobiliser.