DS 3: Ease of use and comfort / Heated windscreen and washer jets
DS 3 2016-2023 Owners Manual
Depending on country of sale.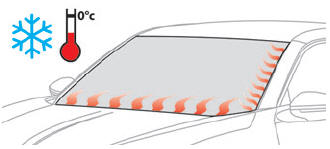 This function heats the windscreen and washer jets under cold conditions.
Without changing the settings for the air conditioning system, it allows faster release of the windscreen wiper blades when they are frozen to the windscreen and helps avoid the accumulation of snow resulting from the operation of the windscreen wipers.
Switching on/off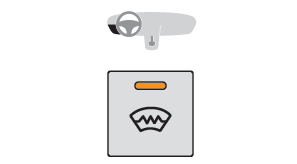 With the engine running, press this button to activate/deactivate the function (confirmed by an indicator lamp).
The function is activated when the outside temperature drops below 0°C. It is deactivated automatically when the engine is switched off.